Our Services
COMMERCIAL INTERIOR DESIGN & EXHIBITION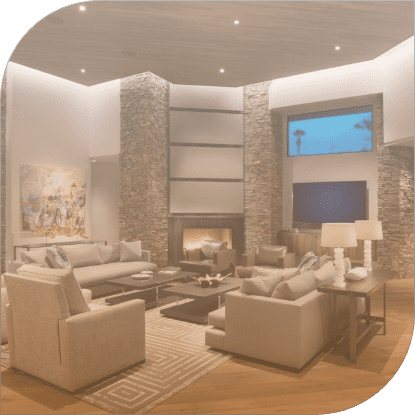 Your right destination for a premium quality of woodwork in Saudi Arabia. We had proudly established after 20 years of experience premier wood-work designer and execution experts driven by reliability and excellence. Every project starts and finishes with the realization of the customer's dream. Adding a special touch to a living, work or commercial space.
We have fostered relationships with the local communities, authorities, consultants and contractors to bring you the finest designs which reflect your culture and traditions.
COMMERCIAL INTERIOR DESIGN & EXHIBITION
Simple or Complex We Celebrate Quality Craftmanship
Exhibition Design and Execution
Plan & Design
Execution & Production
Installation
Removal
Storage
Quality Assurance
Exhibition Booths
building -exhibition booths is our specialty and a major activity within this division. We cater all requirements of any project plan, design or execution.
Interior Design
We provide you with an exclusive world of interior decoration with the world-class elegance and sophistication, aiming at satisfying the most exquisite tastes. We are capable of manufacturing and building all the internal elements, from small furniture pieces to walls and ceilings
Customized Doors, Windows and Pannels
We provide a wide variety of readymade designs for doors and windows for the client to choose from; but we also take orders for customized design according to the clients' need. We work on internal elements in various types of buildings, such as making special design for the internal walls.
Innovative Techniques
Our techniques are not limited to traditional designs. That is because we always strive to find the latest innovations in wood industry and to keep space with the advancements. These modernization, whether in materials or machines, reflect in our productivity and Keep us ahead of our competitors.